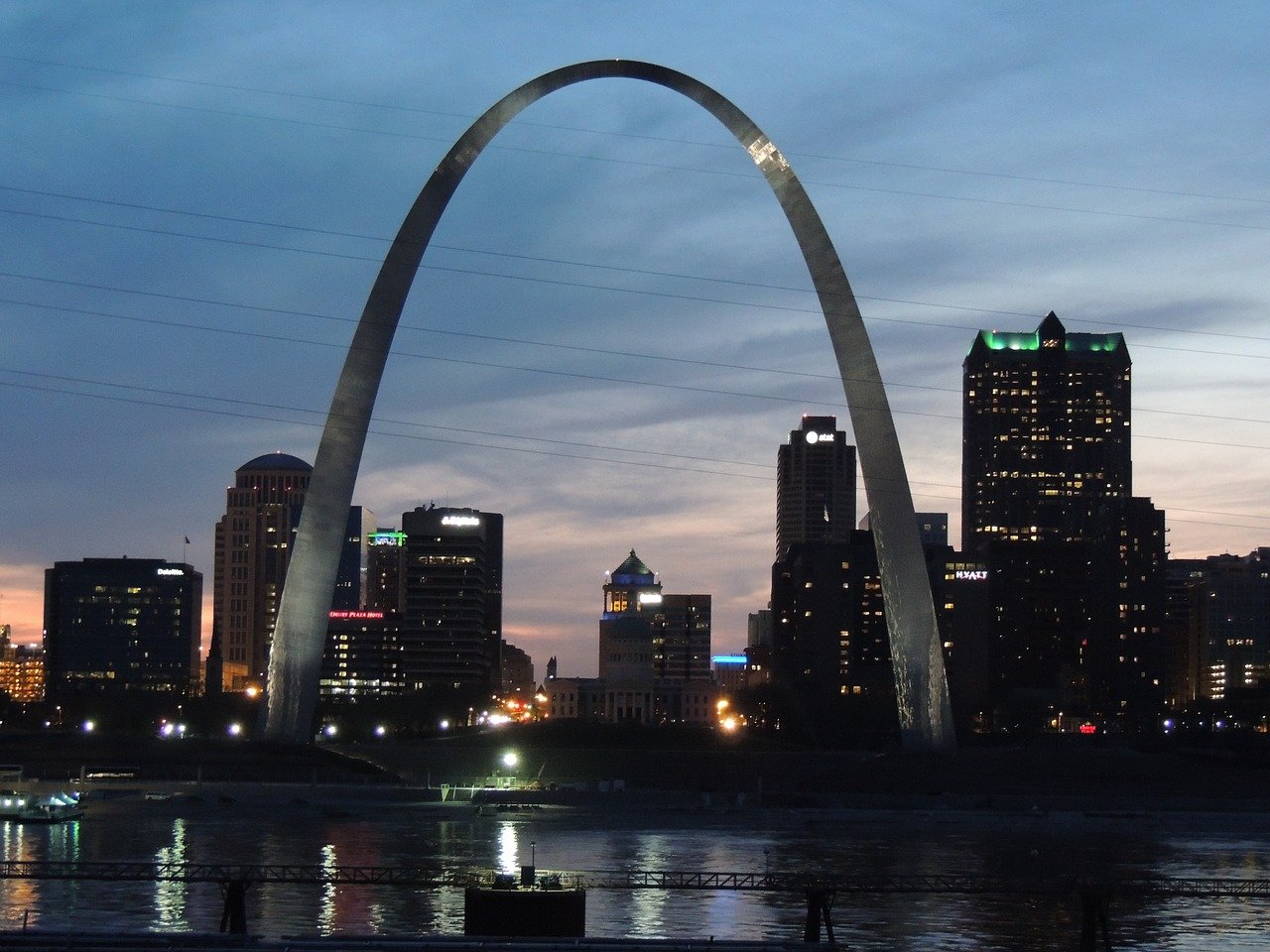 15 Fast Facts about Missouri
Missouri lies in the Midwestern region of the United States. It is tied with Tennessee as a state that borders the most other states (each borders eight states). Missouri even has an official State Dinosaur – the Hypsibema missouriensis. Whether you call it "Missouree" or "Missouruh" the Show Me State is quite the place. Home to the Gateway Arch, Harry Truman, and the Kansas City Chiefs – here are 15 fast facts about Missouri.
Fast Facts about Missouri:
Capital: Jefferson City
U.S. State Abbreviation: MO
Admission to Statehood: 1821
# State to Enter Union: 24th
Time Zone(s): Central
Nickname: The Show Me State
Largest City: Kansas City
Number of Representatives: Eight
Bird: Bluebird
Flower: White Hawthorn
Professional Sports Teams:

MLB: Kansas City Royals, St. Louis Cardinals
NFL: Kansas City Chiefs
NHL: St. Louis Blues

Demonym: Missourian
Border States: Iowa, Illinois, Kentucky, Tennessee, Arkansas, Oklahoma, Kansas, Nebraska
Population (2020): 6,168,270; Rank: 18 of 50
Motto/Slogan: Salus Populi Suprema Lex Esto (Let the welfare of the people be the supreme law.)
Liked these facts about Missouri? – try reading about these fast facts about Arizona.
Also, go ahead and share some interesting and fun facts about Missouri that we might have missed below in the comments.
Comments
0 comments