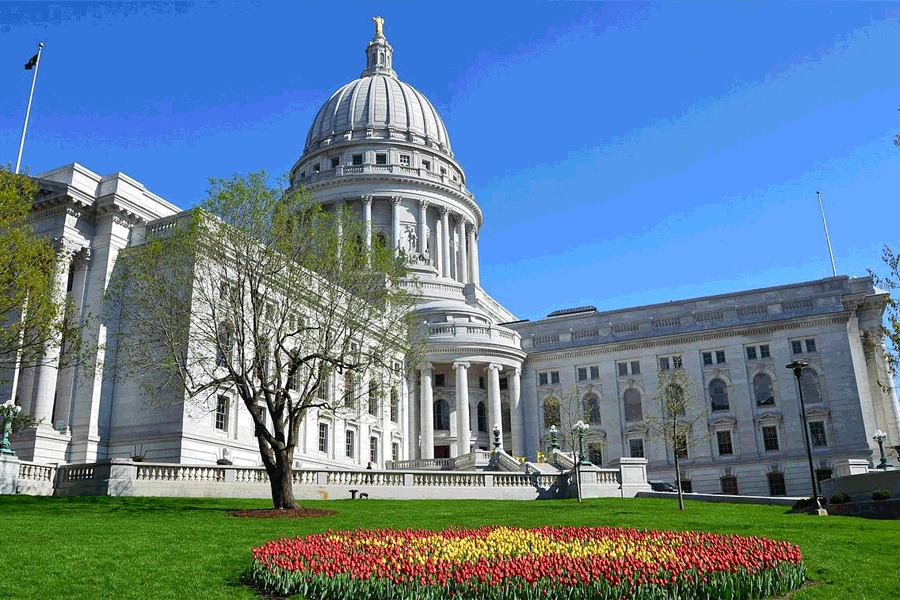 50 Remarkable Facts About the US State Capitals
State capitals facts to show you know a little bit about everything
OK, so we know this is more than 15 Facts, but each and every state in the U.S. has its own rich history and trivia and we wanted to give a fact for each one. For example, the first potato planted in the U.S. was planted in New Hampshire. Monopoly took its street names from Atlantic City in New Jersey. The state dance in South Carolina is the Carolina Shag.
Every state capital has its own little factoid of fun bit of trivia. Check out these state capitals facts:
Alabama – Montgomery
Montgomery has 35 different ZIP codes.
Alaska – Juneau
Juneau is the largest capital city in the country.
Arizona – Phoenix
Phoenix, was originally named "Pumpkinville" in the late 1800s.
Arkansas – Little Rock
Little Rock was briefly renamed "Arkopolis" during a land dispute in 1821.
California – Sacramento
Sacramento was the birthplace of the Pony Express.
Colorado – Denver
Over 200 peaks are visible from Denver, including 32 fourteeners.
Connecticut – Hartford
Mark Twain published some of his most famous works while living in Harford, including The Adventures of Tom Sawyer and Adventures of Huckleberry Finn.
Delaware – Dover
Dover was named by William Penn, who many think is the modal for Quaker Oats.
Florida – Tallahassee
The name Tallahassee comes from a Muskogean Indian word meaning "old fields".
Georgia – Atlanta
There are more than 65 streets with the word Peachtree in Atlanta.
Hawaii – Honolulu
Honolulu, Hawaii is home to the only royal palace in the United States.
Idaho – Boise
Boise drops a giant Idaho Potato to ring in the New Year instead of a big disco ball.
Illinois – Springfield
The first ever drive-thru in America was opened in Springfield.
Indiana – Indianapolis
Indianapolis is the only major U.S. city not on a located on a river.
Iowa – Des Moines
Iowa State Capitol's dome contains roughly 100 ounces of gold.
Kansas – Topeka
Three ships of the U.S. Navy have been named USS Topeka in honor of the city.
Kentucky – Frankfort
During the U.S. Civil War, Frankfort was the only Union capital occupied by Confederate troops.
Louisiana – Baton Rouge
Baton Rouge means "red stick" in French.
Maine – Augusta
Augusta was named after Princess Augusta of Wales.
Maryland – Annapolis
Annapolis is home to the largest crab feast in the world.
Massachusetts – Boston
Boston was home to the first library in North American continent, built in 1657.
Michigan – Lansing
Michigan's capital used to be Detroit, but was moved to Lansing in 1847 to be more centralized in the state's geography.
Minnesota – St. Paul
St. Paul is home to the country's longest preserved avenue of Victorian houses and buildings.
Mississippi – Jackson
Jackson is the only U.S. city that has been sanctioned by The International Theater-Dance Committee to host the International Ballet Competitions.
Missouri – Jefferson City
Jefferson City's very first State Capitol building burned to the ground just 11 years after it was built.
Montana – Helena
Helena had more millionaires per capita than any other city in the world in 1888.
Nebraska – Lincoln
The 911 emergency system was first developed in Lincoln.
Nevada – Carson City
Carson City is one of only two capital cities in the United States that borders another state; the other is Trenton, New Jersey.
New Hampshire – Concord
New Hampshire's State House is the oldest state capitol in which a legislature still meets in its original chambers.
New Jersey – Trenton
Trenton is one of only two capital cities in the United States that borders another state; the other is Carson City, Nevada.
New Mexico – Santa Fe
Santa Fe is the United State's highest capital city sitting at 7,000 feet above sea level.
New York – Albany
Fun Fact: perforated toilet paper was invented in Albany
North Carolina – Raleigh
Raleigh was named after English explorer, Sir Walter Raleigh.
North Dakota – Bismarck
Bismarck was named in honor of Otto von Bismarck, the German chancellor in hopes that it would invite German investment in the railroad.
Ohio – Columbus
Columbus was the home of the first Junior High School in the nation which opened in 1909.
Oklahoma – Oklahoma City
Oklahoma City is the same distance from New York and Los Angeles.
Oregon – Salem
Salem lies on the 45th Parallel, which means it's the center point between the North Pole and the equator.
Pennsylvania – Harrisburg
Harrisburg boasts the longest stone arch bridge in the world.
Rhode Island – Providence
Providence was originally named Providence Plantations.
South Carolina – Columbia
There are nearly as many theaters in Columbia as there are churches
South Dakota – Pierre
Pierre, South Dakota is the only combination of state and capital in the U.S. that doesn't share any letters.
Tennessee – Nashville
Nashville was granted the country's first FM radio license in 1941.
Texas – Austin
In landmass, Austin is just about as large as New York City, occupying about 280 square miles.
Utah – Salt Lake City
Salt Lake City is home to more plastic surgeons per capita than any other city in the United States.
Vermont – Montpelier
Montpelier, Vermont is the only state capital that doesn't have a McDonalds.
Virginia – Richmond
Patrick Henry's famous "Give Me Liberty or Give Me Death" speech was made at a church in Richmond.
Washington – Olympia
The world's first soft-serve ice cream machine was located in an Olympia Dairy Queen.
West Virginia – Charleston
The first brick street in the world was laid in Charleston on October 23, 1870.
Wisconsin – Madison
Madison's official city bird is a plastic pink flamingo.
Wyoming – Cheyenne
"Cheyenne" means "people of the strange tongue" in the Arapahoe language
Now that you know a few interesting facts about the U.S. state capitals, try reading about these amazing facts about Alabama.
Also, go ahead and share some interesting state capitals facts that we might have missed below in the comments.
Comments
0 comments