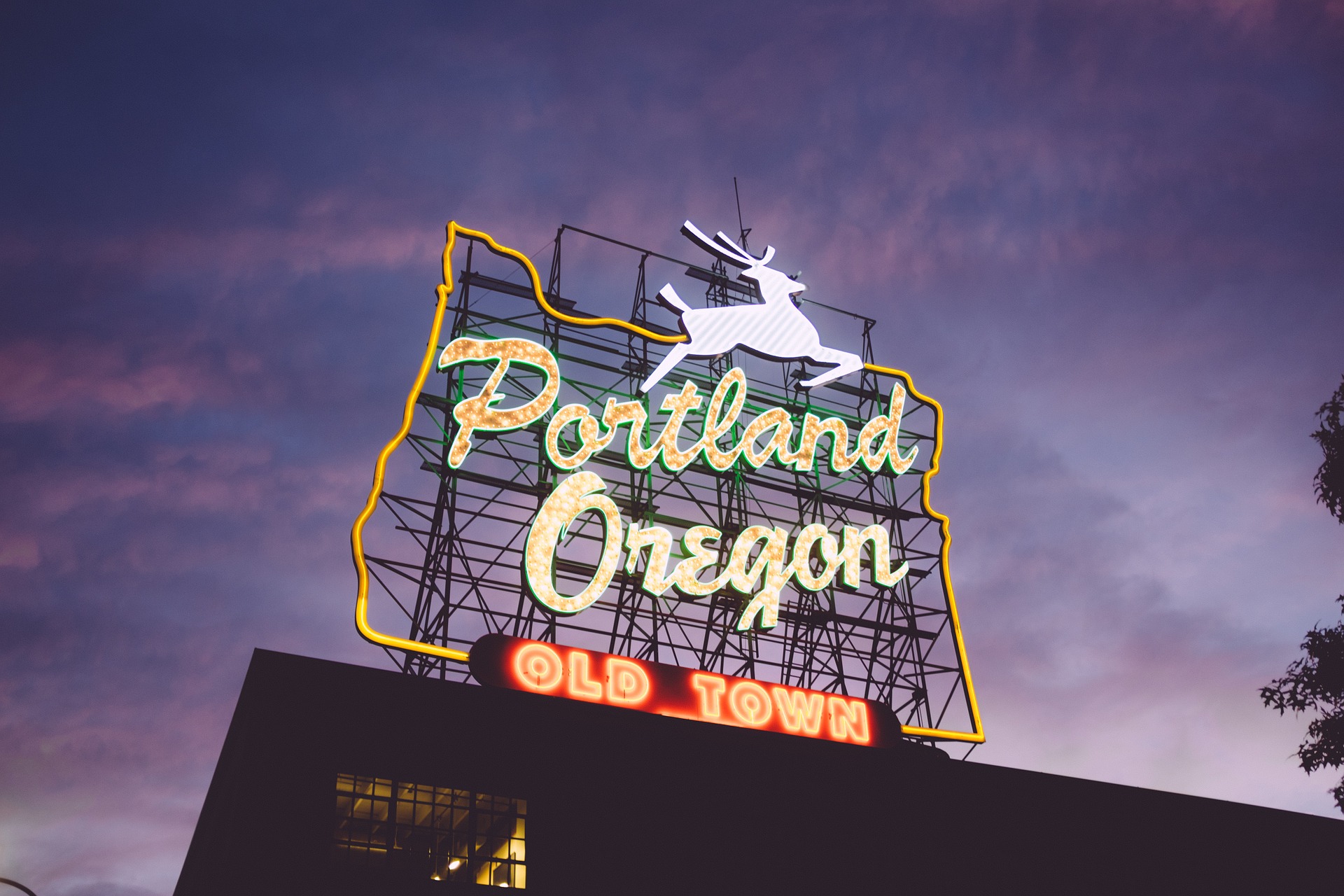 15 Interesting Facts about Portland, Oregon
Anyone who has ever been to Portland – the city of roses – knows it is a pretty amazing place. It is one of the most bike-friendly cities in the country and Forbes recently ranked it the best city in the US for vegans and vegetarians. Here are 15 facts about Portland – the Forbidden City of the West.
Facts about Portland:
Portland was almost called Boston, Oregon. Asa Lovejoy and Francis Pettygrove, two of the city's founders, used a coin toss to name the land they had recently acquired. The winner got to name the land after their hometown. Pettygrove, who was a native of Portland, Maine, won the toss. If Lovejoy won, Portland would have been named Boston, after his Massachusetts hometown.
One of Portland's many nicknames is Stumptown. Portland, P-Town, Rip City, Stumptown are all monikers for the largest city in Oregon. Why is Portland called Stumptown? After the massive growth of the area in the mid-1800s, the city was growing so fast that stumps of trees were left behind until there was enough people power to remove them. American pioneer Captain John C. Ainsworth commented that there were "more stumps than trees" which eventually grew into Portland being referred to as Stumptown. More recently, Portland has been dubbed Silicon Forest due to the boom of high-tech companies located in the metropolitan area.
Portland has a law that states that shoelaces must be tied while walking down the street. In some kind of crusade for personal safety, Portland has a law that makes it illegal to walk down the street with one's shoelaces untied.
Many Simpson characters are named after streets in Portland. Matt Groening, the creator of The Simpsons, was born in Portland. Groening used streets and popular spots in Portland as inspiration. For example, Ned Flanders, the religious family man of Springfield, was named after Flanders Street. Bart's best friend Millhouse's last name is Van Houten, named after Van Houten Avenue in North Portland's University Park Neighborhood. And Charles Montgomery Burns, the richest man in Springfield, was named after historic Montgomery Park and Burnside Street (where you'll find the famous Powell's bookstore).
Portland has the largest forested park within city limits in the United States. With views of the Willamette River, Forest Park (west of downtown Portland) is one of the largest urban forest reserves in the country. This 8-mile-long conservancy covers 5,156 acres and comes in as the largest forested park within the limits of a major US city.
Portland is home to the world's smallest park. Deemed the world's smallest city park in 1971 by the Guinness Book of World Records, Mill Ends Park is only two feet wide, and can be found in the median strip of Naito Parkway, along the Willamette River near SW Taylor Street.
There is a volcano within Portland's metropolitan area. At 636 feet high, Mount Tabor is an extinct volcano located in Southeast Portland.
Portland water officials once drained 38 millions gallons of drinking water because a man peed into one of the city's reservoirs. in 2014 a security camera caught a 19-year-old urinating through an iron fence into Mount Tabor Reservoir in Southeast Portland. The man was cited for trespassing and public urination and was  from returning to Mount Tabor Park.
Portland has more pinball machines than any other city in the United States. According to PinballMap.com, Portland is home to more than 900 total machines in over 300 different locations.
Portland also has the most strip clubs per capita in the United States. Portland has 8.86 clubs per 100,000 people. This possibly because the Oregon constitution states: "No law shall be passed restraining the free expression of opinion, or restricting the right to speak, write or print freely on any subject whatever." That allows for a lot of leeway.
Joseph Stalin's granddaughter runs an antique shop in Portland, Oregon. Svetlana Alliluyeva, Stalin's only daughter, defected from the Soviet Union in 1966 and married architect William Wesley Peters. Their daughter, Chrese Evans, is an artist, writer, and antique dealer in Portland.
The sound wave from the Mount St. Helens explosion was so large that it skipped over Portland. In 1980 when Mount. St. Helens erupted, the blast was heard as far away as British Columbia, Idaho, California, and Montana but not in Portland which was only 50 miles away from the eruption.  According to the U.S. Geological Survey the blast created a so-called "quiet zone" around Mount St. Helens in which the eruption was not heard.
Portland, Oregon is at about the same latitude as Portland, Maine. Portland, Oregon lies at a latitude of 45:30, while Portland, Maine lies at a latitude of 43:40. Also, Ottawa, Canada is further South than Portland, Oregon.
Portland's Reed College has its own nuclear reactor, which is primarily run by students. Since 1968, the Reed College Research Reactor has been in use as a research and teaching facility. Reed is the only liberal arts college in the world with a nuclear reactor.
Portland took its motto from Austin. The unofficial motto of Portland is "Keep Portland Weird". Music Millennium owner Terry Currier brought the slogan to Portland after learning about the movement in Austin, Texas. Currier trademarked the phrase "Keep Portland Weird" in 2007.
Liked these cool facts about Portland? Check out these 15 facts about Seattle. Also, go ahead and share some facts about Portland that we might have missed.
Comments
0 comments