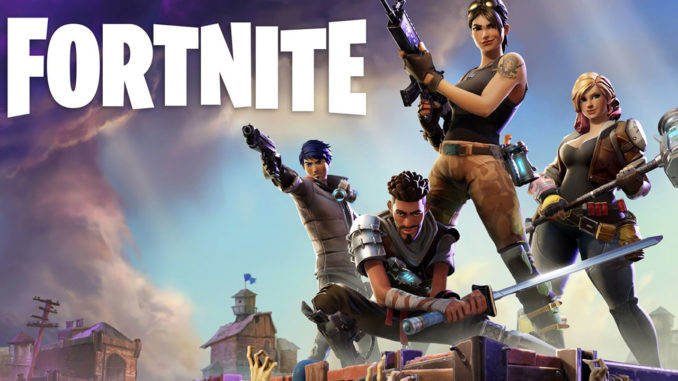 What Is Fortnite Battle Royale?
In Fortnite: Battle Royale, you get dropped into a colorful world along with 99 other players to battle it out to the death using various weapons and tools at your disposal. It is basically The Hunger Games (without Jennifer Lawrence) and the goal is to be the last person alive. Now that you have a primer, here are 15 addicting facts about Fortnite: Battle Royale.
Facts about Fortnite: Battle Royale:
1. Fortnite is NOT the same as Fortnite: Battle Royale.
First things first, when people talk about Fortnite, most likely what they are really talking about is Fortnite: Battle Royale. Fortnite was first released in July 2017 by Epics Games and cost roughly $40 to download. It was a four-player cooperative survival game set in an end-of-days version of Earth. However, Epic noticed the massive success of another game called PlayerUnknown's Battlegrounds (aka PUBG), which pit 100 players against each other in a last-man-standing battle. So, in September of 2017, Epic released Fortnite: Battle Royale as a free standalone game in late 2017 and it took off like wildfire.
2. Fortnite was first announced in 2011.
Epic Games first teased Fortnite in 2011 at the SpikeTV Video Game Awards. The game was initially described as "a world where you explore, you scavenge, you build and ultimately you survive." The initial 2011 reveal came three weeks after Epic Games came up with the idea. Four years later, Epic finally allowed members of the press to play an hour-long demo. The game wasn't released in full until July of 2017 with Fortnite: Battle Royale getting released in September of that same year.
3. A school has banned the victory dance the "floss" because the moves are intimidating children on the playground.
Players' avatars can perform celebratory dances in the game. Arguably, the most popular victory dance is the "floss"—a dance which requires you to simultaneously sway your hips and arms in opposite directions. A primary school in Devon, England banned flossing because they felt that Fortnite, rewards the "mass killing of other human beings" with a "dance of celebration".
4. Fortnite was a Chemistry Final Exam.
An AP Chemistry teacher in Tippecanoe High School in Ohio made this bet with his students: he'd make their second semester exam about Fortnite if the tweet of the photo of their agreement (written on whiteboard) could get 6,700 retweets. The tweet was retweeted over 30,000 times and the teacher honored the bet.
Twitter do your thing please help me I need to pass this class #Fortnite #APChem #APChemistry pic.twitter.com/izckLvrbFx

— Jilli Zuz (@JillianZuzolo) February 23, 2018
5. Fortnite made more money in April 2018 than 'Avengers: Infinity War' did on its opening weekend later that same month.
Yes Fortnite: Battle Royale is free, but players can buy a virtual currency they can exchange during play for skins, more celebratory dances or special missions. Fortnite made $296 million during the month of April compared to roughly $250 million for the opening weekend of Avengers: Infinity War. The game is on pace to generate more than $2 billion in 2018.
6. Celebrities love Fortnite too.
Rapper Drake somewhat famously broke the record for most-viewed stream when he played Fortnite on the video game-streaming service Twitch, but celebrities from Chance the Rapper, to Joe Jonas to Roseanne Barr all play as well.
7. Fortnite is the most streamed (and watched) game on Twitch.
Upwards of 650,000 (at peak times) tune in to watch Fortnite streams. This makes viewership as large – and in some cases larger – that some cable news shows on MSNBC, CNN, or ESPN.
8. The game was almost super creepy.
Epic Games' other series like Unreal, Gears of War and Infinity Blade are gritty with fairly gruesome monsters and lots of gore. The design of Fortnite originally was going to be in the same vein, but the designers were worried that the grit and gore would depress users over time. Instead they went with a somewhat Pixar inspired family-friendly direction.
9. It is all based off of a book.
Fortnite Battle Royale (as well as PUBG) is inspired by the Japanese film 'Battle Royale', where a class of middle schooler are trapped on an isolated island and have to kill each other until there's only one student left. The movie is based off the 1999 novel by Japanese author Koushun Takami. If it sounds a lot like the Hunger Games it's because Suzanne Collins borrowed heavily from Battle Royale for her series.
10. There's a Fortnite World Cup with a $30 million prize pool.
Finalists from all over the world who qualified have flown in to New York compete for a $30 million prize pool at the FortniteWorld Cup. With over 400,000 people viewing  online, players compete at the Arthur Ashe tennis stadium for a chance to win. In July of 2019, a 16-year-old North America East player finished with 59 points and win a prize of $3 million.
11. Fortnite has more users than Netflix.
In the first quarter of 2018, Netflix had 125 million streaming subscribers worldwide. Fortnite topped 125 million registered players in less than a year since its release. More than 40 million people play the game at least once a month.
12. In its first three weeks in the Apple App Store Fortnite on iOS made over $15 million.
Fortnite on iOS is out-earning app juggernauts like Candy Crush Saga, Pokémon Go, andClash of Clans on a weekly revenue basis.
13. Some parents have sought counseling for their Fortnite addicted children.
Earlier this year, the World Health Organization (WHO) officially recognized "gaming disorder" in their 11th Revision of the International Classification of Diseases (ICD-11). More and more child psychologists are seeing kids addicted to Fortnite.
Brad Marshall who runs the Internet Addiction Clinic at Kidspace in Sydney says most of the children he sees are playing Fortnite.
"We're seeing about 60-70 percent of the kids coming through the door reporting that Fortnite is their primary game of use. Some kids are struggling to get to sleep, that means going to bed at 2 or 3 in the morning, for other kids it'll be falling behind in homework, or not handing in assignments. We've also seen quite a lot of anger outbursts at home."
14. While other parents are paying for Fortnite coaches for their children.
The Wall Street Journal reported that some parents are paying for a Fortnite: Battle Royale tutor to help their child excel at the video game. They claim that their kids are feeling pressure not only to play Fortnite with their friends, but to win. Coaching could cost as much as $35 an hour. It apparently pays to know your facts about Fortnite.
15. You could be sued for cheating
Epic Games is not timid about banning players found to be cheating in Fortnite. They have even stirred up some major controversy by filing a lawsuit that involved a 14-year-old boy who was caught cheating.
The cases began in 2017, when Epic Games took legal action against individual users who had allegedly used the site Addicted Cheats to obtain "aimbots" that would give them a competitive edge. Epic Games claimed that the modification of the game's code is against Fortnite's End User License Agreement and the Copyright Act.
If you liked these facts about Fortnite, check out 15 Facts about Wordle.
Also, go ahead and share some interesting and fun facts about Fortnite: Battle Royale that we might have missed below in the comments.
Comments
0 comments