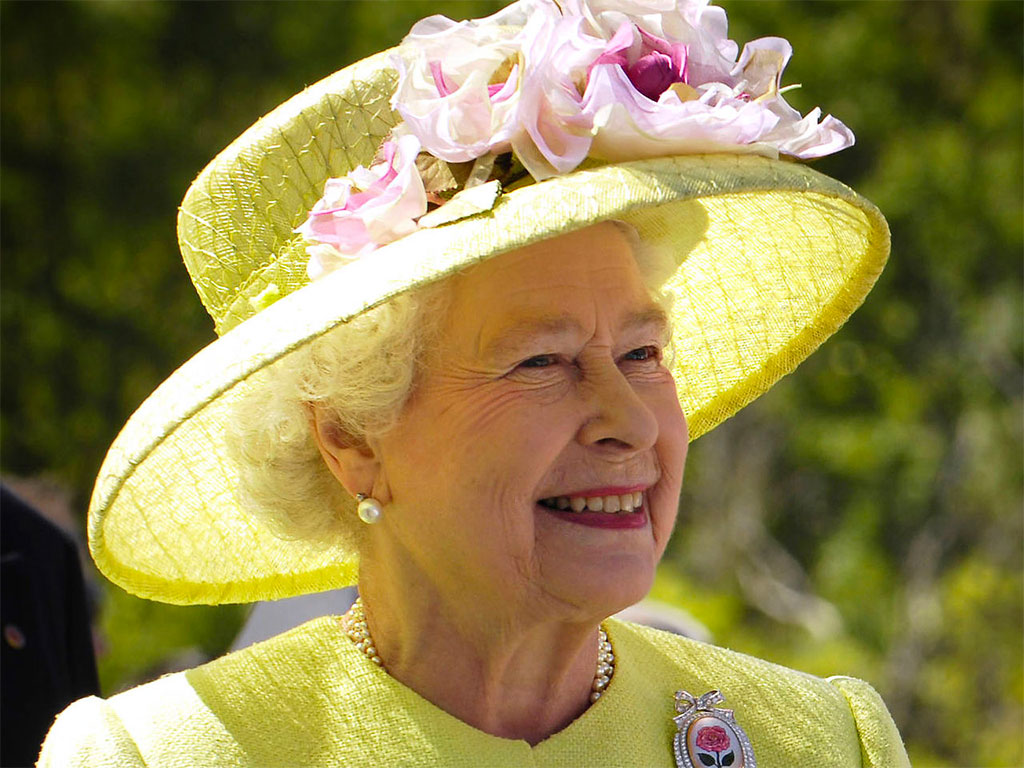 15 Majestic Facts about Queen Elizabeth II
Queen Elizabeth II was 25 years old when she took the throne in 1952. She was the longest reigning monarch in Britain's history. She was also the longest-reigning female monarch in world history. More than 80% of the citizens in the UK weren't yet born when she took the throne. Here are 15 Regal Facts About Queen Elizabeth II you may not have known.
Facts About Queen Elizabeth II:
The Queen had two birthdays. Queen Elizabeth was born on April 21st, 1926. Yet, her "official" birthday was celebrated in June. This usually would fall on the second Saturday in June.

She served in World War II. Then Princess Elizabeth joined the Women's Auxiliary Territorial Service as a truck mechanic and driver. She was 18 years old at the time.

There were 14 U.S. Presidents during the reign of Queen Elizabeth II. There have also been seven Roman Catholic Popes during the Queen's reign. (Pius XII, John XXIII, Paul VI, John Paul I, John Paul II, Benedict XVI and Francis). Moreover, 15 UK Prime Ministers have come to power in this time. Tony Blair is the first Prime Minister to have been born during her reign.

The Queen sent over one million congratulatory cards. To receive a card, you could apply on the Palace's website. The cards were processed by the Anniversaries Office at Buckingham Palace. They were sent on The Queen's behalf. Cards were delivered for 100th and 105th birthdays (and beyond), as well as 60th, 65th, and 70th wedding anniversaries (and beyond). You must be a British citizen to receive a card.

Her Majesty was the first British Monarch to travel to the Middle East. Additionally, in 1986 she was the first British Monarch to visit China.

The Queen owned more than 30 corgis during her reign. Her first corgi, Susan, was a gift for her 18th birthday in 1944. Her last corgi named Willow and was the 14th generation descended from Susan.

She introduced a new breed of dogs. A dorgi is a cross-breed between a dachshund and a corgi. They were introduced to the royal household when one of the Queen's dogs mated with Princess Margaret's dachshund Pipkin.

She did not need a driver's license, a license plate or a passport. Since all British passports were issued in the queen's name, she herself never need one

Her Royal Highness spoke fluent French. The queen often used the language for audiences. She never needed an interpreter for state visits.

Queen Elizabeth II was the first head of state to open two Olympic Games in two different countries. Queen Elizabeth II opened the 1976 Summer Olympics in Montreal, Canada, and the 2012 Summer Olympics in London, UK.

The Queen would send signals to her staff with her purse. If she switched her handbag from one arm to the other, it indicated to her staff that was ready to wrap up her current conversation. According to the Telegraph, if she put her handbag on the table at dinner, it means she wanted the event to end in the next five minutes. And if she put her bag on the floor, it showed she's not enjoying the conversation and wanted to be "rescued" by her lady-in-waiting.

The Queen was the face of Australian currency. Australia is a constitutional monarchy with The Queen as Sovereign. Her royal title in Australia was: Elizabeth the Second, by the Grace of God Queen of Australia and Her other Realms and Territories, Head of the Commonwealth.

She was the Queen of 12 countries that have become independent during her reign. Queen Elizabeth was queen of the United Kingdom, Canada, Australia, and New Zealand. She was Head of the Commonwealth, which means she is or has been Queen of 12 countries that have become independent since her accession. This list includes:

Jamaica,

Barbados

the Bahamas

Grenada

Papua New Guinea

Solomon Islands

Tuvalu

Saint Lucia

Saint Vincent and the Grenadines

Belize

Antigua and Barbuda

Saint Kitts and Nevis.

She didn't want her coronation televised. Elizabeth didn't even allow cameras into Westminster Abbey for her wedding to Prince Philip. She definitely didn't want the coronation televised. An overseeing committee chaired by Prince Philip called the Coronation Commission was instated to tackle the question. Eventually, the Queen's advisors convinced her to allow the event to be televised, with the condition that she wouldn't be filmed in close-up.

She wasn't supposed to become Queen. When she was born, Elizabeth was third in the succession line to the throne. Her place in line for the throne became secured only after her uncle, King Edward VIII, abdicated the crown to marry Wallis Simpson. Elizabeth's father, King George VI succeeded him. Elizabeth was 10 at the time.
If you liked reading these Facts about Queen Elizabeth II, then try these
Facts about the Jimmy Carter.
 Also, share some interesting and fun facts about Queen Elizabeth II, that we might have missed below in the comments.
Comments
0 comments