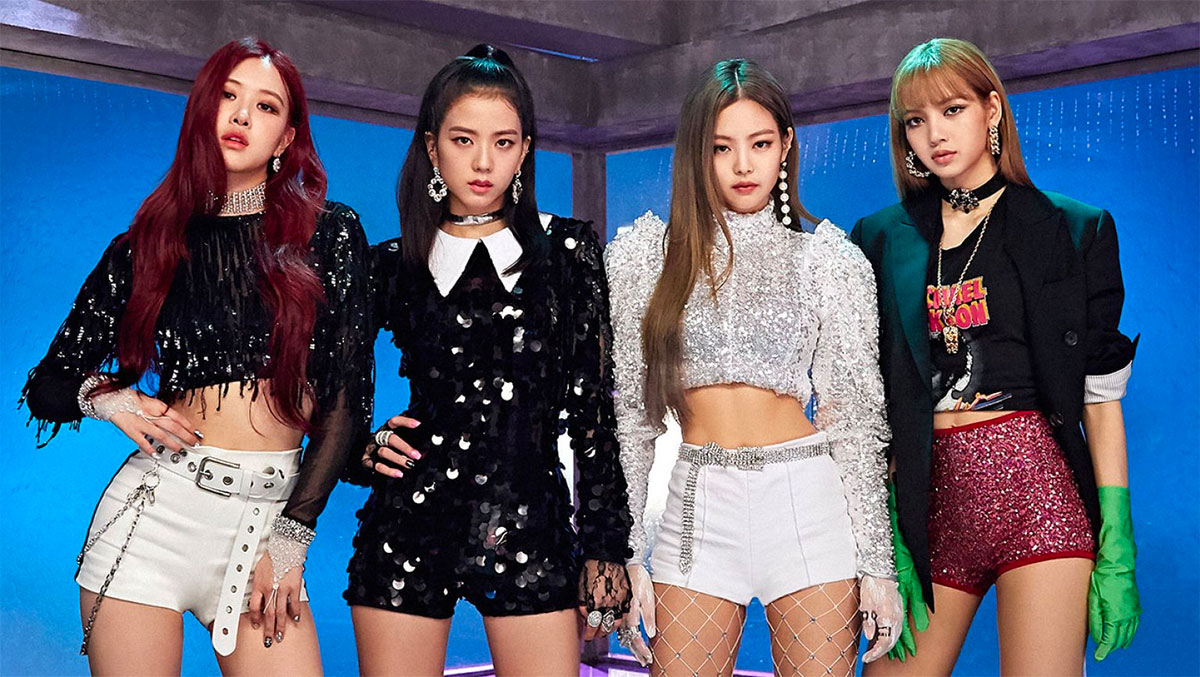 What is K-pop?
K-Pop (or Korean pop or Korean popular music), is a form of modern music that blends electronic, pop, hip-hop, rock, and R&B genres. K-pop has existed for decades, but in the last few years the genre has spread globally amassing armies of fans. With BLACKPINK, BTS, Exo, Twice, and countless others, there is plenty of K-pop trivia to spare, so buckle up for 15 facts about K-pop.
Facts about K-pop:
The first K-pop album was released in 1925. The album is called "Yo Pungjin Sewol" (or "This Tumultuous Time") and is by artists Park Chae-seon and Lee Ryu-saek. However, K-pop's modern-day iteration began in 1992 with the emergence of Seo Taiji and Boys. Seo has since earned the nickname "President of Culture."
Over 100 groups debut in South Korea annually. However, less than 5% of these bands are successful.
BTS was the first K-pop act to perform

 as a musical guest

Saturday Night Live. In April of 2019, the group performed songs from its newly released album "Map of the Soul: Persona."
The name "BTS," stands for the words, "Bangtan Sonyeonda" in Korean. This translates to mean "Bulletproof Boy Scouts."
The Kim Sisters were the first Korean group to release an album in the United States.
They produced the album in 1959 in Las Vegas, where they later held many concerts. Their cover of "Charlie Brown" reached No. 7 on the Billboard singles chart.
The band Girl's Generation once ran two miles to make a performance. The group had earlier been involved in a car accident, but because music shows have a rule that no-shows are banned from any future appearances, the girls ran on foot in order to make it on time.
Jackie Chan manages a K-pop boy band. JJCC is a six-member South Korean formed under the the Chinese action movie star formed the Jackie Chan Group South Korea.
K-pop's History can be traced back to an American missionary. In 1885, Henry Appenzeller began teaching American and British folk songs to schoolchildren.
Girl's Day member Yura insured her legs for almost $500,000. Her company's CEO urged her to insure them for the hefty sum of half a billion South Korean won.
Bora, from the South Korean girl group SISTAR, lost her father the day she had her TV debut. She received the news that her dad had lost his battle with gastric cancer the very same day she auditioned for JYP Entertainment.
The cost of training a Korean idol averages $3 million. Labels in South Korea hold auditions for trainees starting at very young ages. Hopefuls live together and spend several hours a day learning music, dance, foreign languages and other skills in preparation for their debut.
Most Idols don't get paid until they pay off their debt. However, some labels—such as SM and JYP Entertainment—don't make their newly debuted groups pay them back.
The girl's group Leader'S has 28 former members. Although Leader'S tops the list, they are followed by APeace, which has 23 past members, LPG at 15, Barbie D (formerly called Kiwi Band) at 14, and BADKIZ at 14.
There are special taxi services in South Korea to help fans follow their favorite K-pop idols. The so-called "sasaeng taxi" is a method used by rabid fans to follow idols to their scheduled activities or personal appointments. These taxis charge $600 a day (on average), and will follow an idol or group for the entire day.
For years, North and South Korea blasted K-pop (and propaganda) along the Demilitarized zone (DMZ). The loudspeakers were dismantled in the spring of 2018 but for years both sides loudly blasted K-pop along the stretch of neutral territory between North and South Korea.
Liked these facts about K-pop? Check out these 15 facts about anime.
Also, share some interesting and fun facts about K-pop that we might have missed below in the comments.
Comments
0 comments